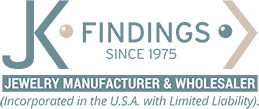 My Account

Some services are not accessible on smartphone.
JK Findings has been a premier manufacturer and wholesaler of precious metal components and fine jewelry since 1975. With the recent purchase of Intercept Silver & Jewelry Care, our product line now includes Intercept Technology™ anti-corrosion and anti-tarnish products for the silver and jewelry industries. We provide an expansive selection of high-quality offerings at a competitive price and customers, including jewelry wholesalers, manufacturers, designers, and online retailers rely on us to provide the products needed to run their business.
Our Products
We provide a broad selection of precious metal jewelry findings, beads, chain, wire, finished, and custom jewelry in 9K, 10K, 14K, & 18K Gold; 1/20 10K, 12K, & 14K Gold Filled; and .925 Silver.
In 2022, we added Intercept Technology™ anti tarnish products to help customers protect their lower karat gold, sterling silver, gold-filled, gold-plated and brass findings and jewelry from tarnish and corrosion.
Our Promise
At JK Findings, you can expect excellence in quality, selection, service, and price.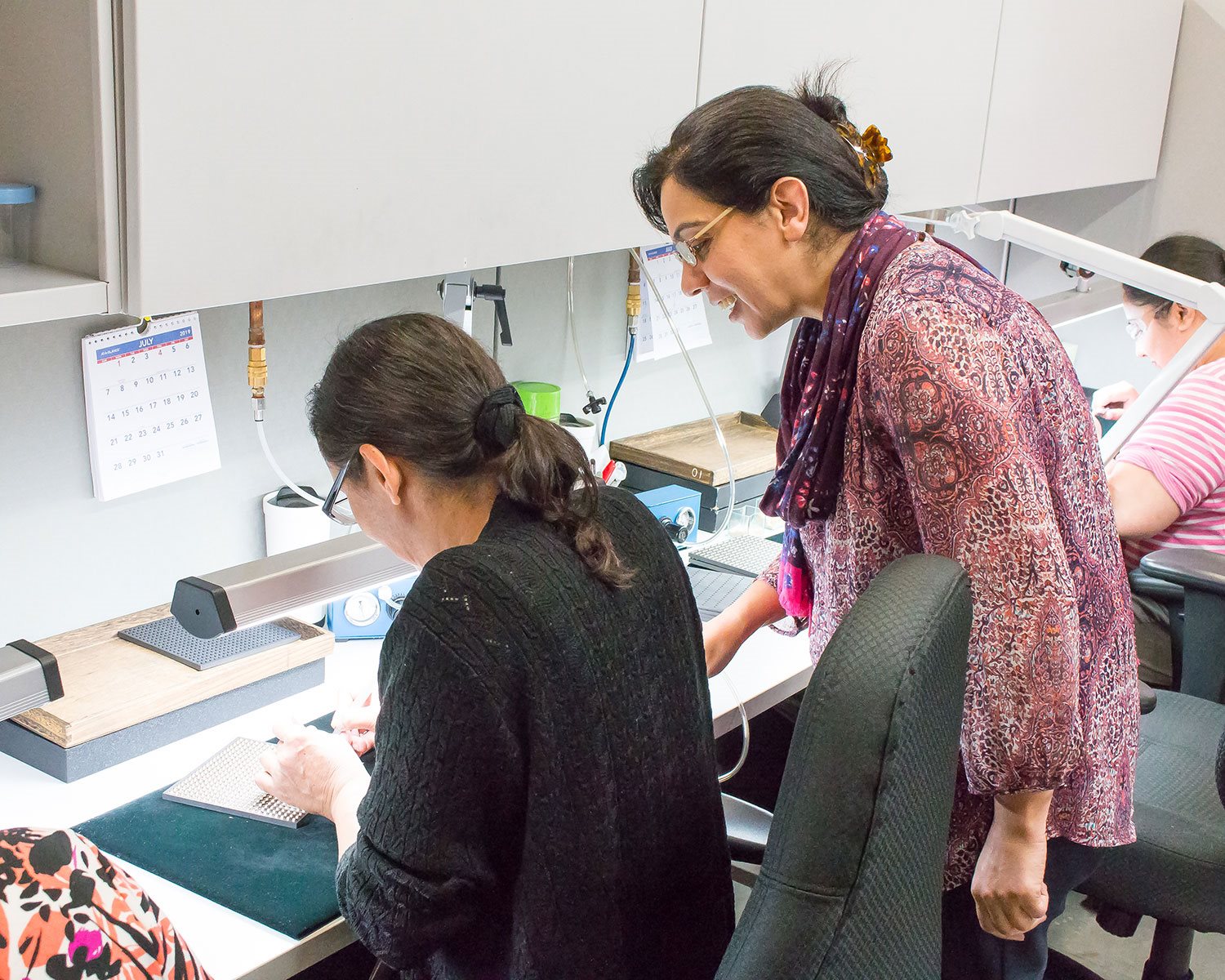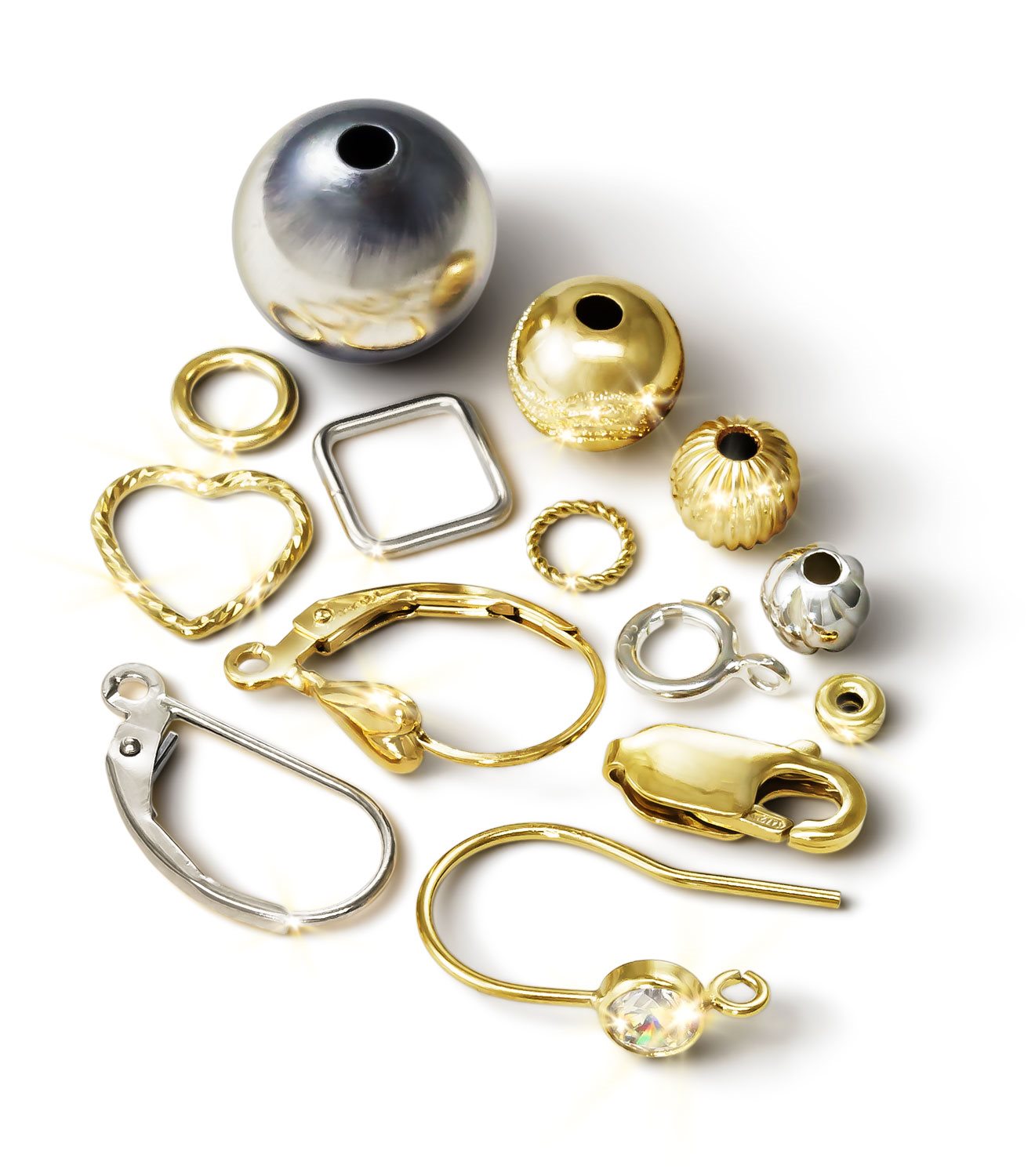 Why JK Findings?
We are a true one-stop shop providing a broad selection of karat gold, gold-filled, and sterling silver findings and finished jewelry as well as anti-corrosion and anti-tarnish products
We offer highly competitive pricing
We are well known for our excellent customer service, ensuring that ongoing customer communication is our number one priority
We stay ahead of the trends by releasing many new products each and every month
70% of our product offerings are "Made in the USA"
Our quality satisfaction rate of 99% is consistently at the top of industry rankings
You can expect a quick turnaround on requests for quotes and same-day shipping of in-stock orders
With over 47 years in the jewelry business, we are your technical resource
Our services include custom manufacturing of your designs as well as laser engraving and cutting for your personalization orders
Our History
In 1975 our founder, John Kaupp, incorporated his expanding wholesale business and J.K. Jewelry, Inc., doing business as JK Findings, was born, operating as a wholesaler of precious metal jewelry findings and chain in Newark, New York.
Between 1975 and 2000, we grew from 4 employees to 40, moved operations from Newark to Rochester, NY, and purchased a new facility and equipment to begin manufacturing product in-house. We are proud to boast that today JK Findings manufactures over 70% of its product offerings from our manufacturing plant in Rochester, NY as well as contract facilities in China and the Dominican Republic. Our 100+ employees, as well as our valued customers and vendors, now span the globe. From our home office in Rochester, NY, our sales office in Hong Kong and our multilingual website we service thousands of loyal customers every day.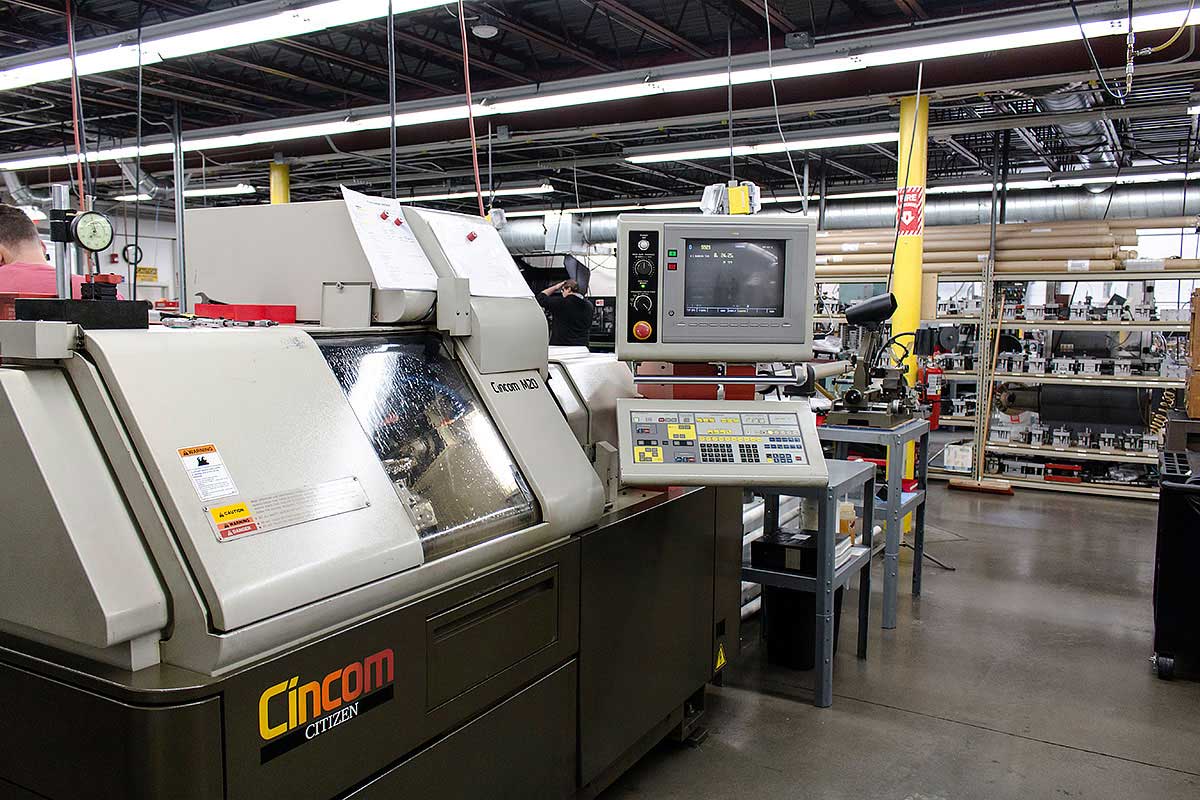 In early 2020, our company was acquired by Jim Westman and Tim Tevens of Latitude 27 Capital, LLC upon the retirement of John Kaupp. Tim and Jim brought strong backgrounds in industrial businesses, both leading highly successful companies in growing through organic and inorganic means. They shared similar visions and values, understanding the importance of our employees and our customers. Under our new ownership, the company has maintained its commitment to outstanding quality, delivery, and customer support while enhancing its new product development, geographic presence, and technological achievement.
On November 11, 2022, we expanded our product offerings through the acquisition of Intercept Silver & Jewelry Care, LLC, the distributor of Intercept Technology™ anti-corrosion and anti-tarnish products for the silver and jewelry industries. Intercept Technology™ is a revolutionary, award-winning product that provides superior protection against tarnish and corrosion.
Partnerships and Industry Affiliations