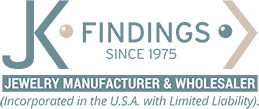 My Account

Some services are not accessible on smartphone.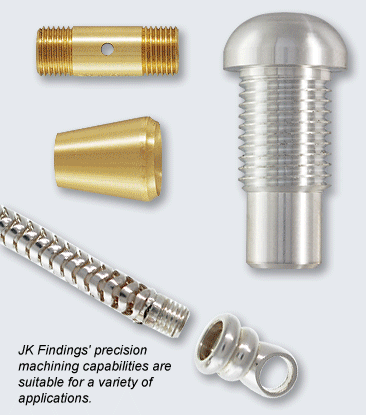 About Precision Machining
JK Findings is a multi-capable manufacturer using some of today's most advanced multi-axis CNC lathes and CNC mills to provide high quality custom machining of close tolerance precision products. Our equipment offers the ability to machine-finish components without secondary operations, resulting in shorter cycle times. From your sketches, prints, or CAD files we can machine your custom components from 14k, 18k, .925 silver, stainless steel, and most other metals as required up to 20mm in diameter.
Advantages of Machining
Offers a level of precision not available by traditional casting techniques
Eliminates casting porosity
Enhances design and functionality
Uses CAD technology
Minimizes finishing/polishing required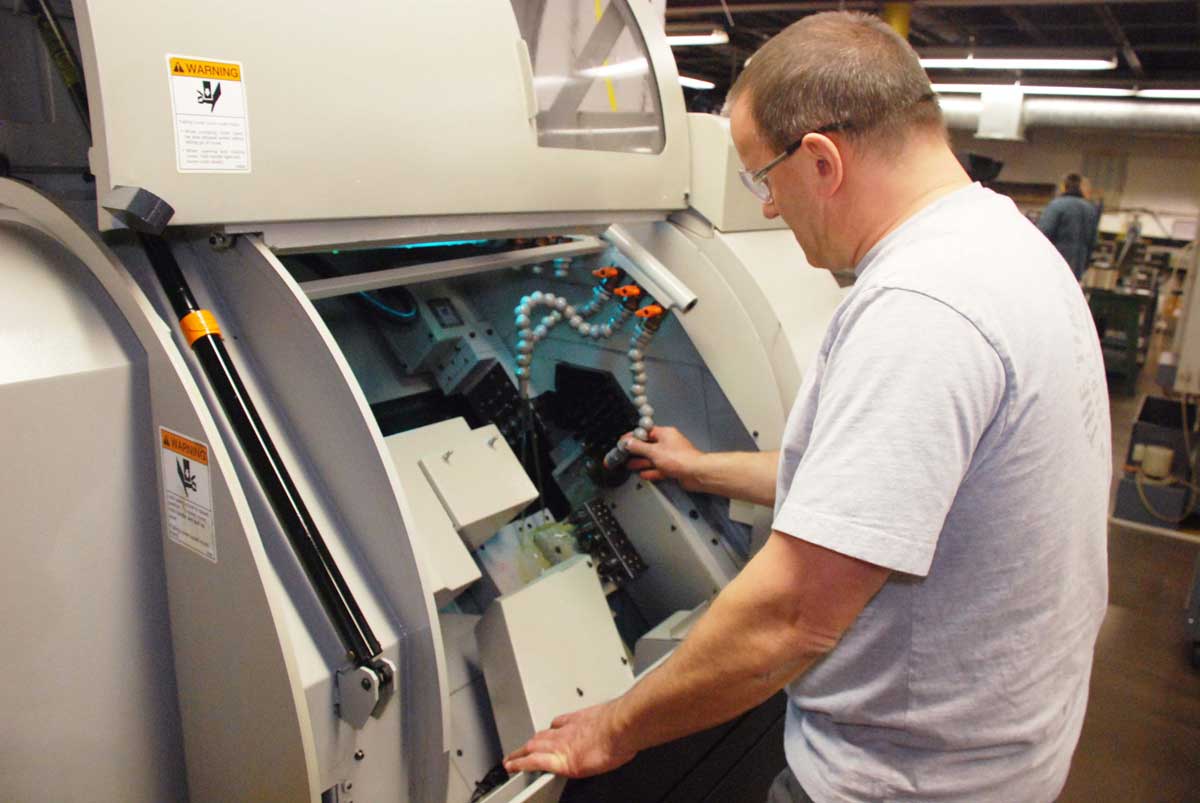 To learn more about our precision mechanisms and applications, view the informational videos below.
Bayonet Ball End Bangles
This video explains how to open and close a bayonet ball cuff bangle. Bayonet ball cuff bangles are available in two sizes:
Drops and Connectors
Precision machined bezels are used for setting stones into drops, connectors and earring components.
Pearl Caprice Bracelets
Pearl Caprice Interchangeable Bracelets feature threaded pearl stations to allow pearls and beads with hole sizes as small as 1.8mm to be interchanged. Choose from four different bracelet styles and a selection of pearl, natural stone or .925 silver beads. Patent Pending.
The single pearl station bracelets feature removable endcaps to allow Caprice Beads and Charms to be easily added and removed.
Caprice Flex Bangles
Choose from our line of finished Caprice Flex Bangles or add your own beads or pearls to a Flex Bangle with pearl cups.
Other Application Examples
Custom findings
Custom fixtures/tooling
Carbon brazing boards (brazing is above 800 degrees F)
Interchangeable designs
Replacement parts
Special order body jewelry parts
Plastic counting devices
Graphite soldering/brazing boards
For more information on precision mechanisms, please contact us.