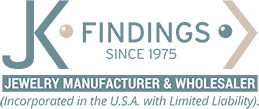 My Account

Some services are not accessible on smartphone.
>

Ordering And Return Policies
Ordering Policy
Customer Application
If you do not yet have an account with us and would like to begin ordering, please submit a customer application. This application is a fill-in form that can be completed online. Simply key information directly onto the form and click 'submit'.
If you are a current customer and would like to obtain a login and password for online ordering, please contact your customer service representative.
Catalogs & Flyers
The link to our Catalogs and Flyers page is located in our top navigation pane. You may also access them here.
Terms
Domestic Accounts: Net 30 days for approved accounts, COD or In Advance for all other accounts. No shipments made to accounts past due
International Accounts: Deposit required with order, full payment required prior to shipment
Payments by Credit Card: We accept Visa and MasterCard. We will accept Paypal for a 3% processing fee.
Pricing
Prices are subject to change without notice
Prices are calculated using a base price and increment and at the markets on the date of shipment
Gold fixing - PM London Fix + 2.5% surcharge
Silver fixing - London Fix + 5.5% surcharge
Platinum fixing - PM London Fix + 2% surcharge
Orders
Orders generally ship within 1-2 business days. If you have an emergency order, please contact your sales or customer service representative directly.
When placing orders on our web site, please note that actual stock on hand may change as orders are processed. When you are checking out, please indicate in the "Order Comments" section if there are any priority items and your customer service representative will contact you with the current stock status.
Minimum Order - MOQ as listed per item and USD $250.00 per order.
Backorders
Items not in stock at time of shipment will be placed on backorder and remain open on your account unless you specifically request us to cancel them. When you place a new order, all available backorders are included with your shipment. You can always contact us for updates on your backorder status.
Hong Kong Shipments
We ship from Rochester, NY to Hong Kong on Monday and Friday each week. Orders shipped from the USA on Monday will arrive in Hong Kong on Thursday and orders shipped on Friday will arrive in Hong Kong on Monday of the following week. Order cut off times for guaranteed shipment are as follows:
Monday Shipment Cut Off Times:
Friday, 3:30pm, Hong Kong time for phone/fax orders to Hong Kong Office
Friday, 8:00pm, Hong Kong time for web orders
Friday Shipment Cut Off Times:
Thursday, 3:30pm, Hong Kong time for phone/fax orders to Hong Kong Office
Thursday, 8:00pm, Hong Kong time for web orders
Schedule applies to in-stock merchandise only. Orders received past cut off times may not ship until the next available shipping day.
Customer Return Procedure
If you find that you need to return your items for any reason - ordered wrong item, wrong size, defective, or other please refer to this procedure.
Terms and Conditions
All claims for defective product must be made within 10 days from date of receipt. All other return requests must be received within 30 days from invoice date.
All returns MUST include a Return Authorization (RA) Number. To receive a (RA) number, please contact your Customer Service Representative or use the Product Return form on our Make a Return page. Please include your Customer Number, Invoice Number, and specifics on the items you are returning and the reason for the return.
No returns are accepted on special order items and customer trademarked items except for damaged or defective merchandise and as long as claim is submitted within 30 days of invoice date.
All returns must be in original condition and include a copy of the original invoice.
Full refunds or exchanges are only processed due to manufacturing defects. All other returns due to customer order error, cancellation or other reasons are subject to a 10% restocking fee.
Other than for defective items, customers are responsible for return shipping charges and insurance and must ensure items are packaged safely to avoid damage. JK Findings is not responsible for lost or damaged return shipments.
Upon receiving and processing your return, we'll exchange, replace, or credit via original payment method within 5 business days.
Return Address:
JK Findings
Attn: Customer Returns
1500 Brighton Henrietta TL Road
Rochester, NY 14623
Children's Jewelry Statement
Jewelry supplies on this web site are for adult (13 years of age or older) use only and are not intended for use by children. Some of our products may contain small pieces which could be harmful to children if swallowed. Clients are solely responsible for adherence to state and federal laws on testing, disclosure and product labeling on goods for resale.
NSI - Non-Stock Item
NSI's are special order only and will require a deposit at time of order, order cannot be cancelled once production has started
JK reserves the right to ship + / - 10% on all special ordered items
Trade marking is available on many items. Stamp fee is required at time of order
Finishing
AT = Anti-Tarnish Treatment, JK Findings has in-house Anti-Tarnish finishing
SPAT = Fine Silver Plated & Anti-Tarnish Treatment
GP = Flash Gold Plated
RH = Rhodium Plated, available on most white gold items.
Weights
The gram weights listed in the catalog are averages and may fluctuate +/- 5
Leather
Our leather undergoes a hand-dying process. Color may vary slightly from shipment to shipment.